Snow Fall: The Avalanche at Tunnel Creek →
Months of effort, but a lovely example of what's possible with storytelling on the web. See also: http://gigaom.com/2013/05/10/how-the-new-york-times-can-fight-buzzfeed-reinvent-its-future/ ?
So you wanna make an inforgraphic... →
I'll worry about the proliferation of same-looking infographics later. In the near term, a handy tool…. Next stop: ubiquitous infographics. 
"Sooner is better than later, but it's never better than better."
– @leeclowsbeard
2 tags
"In god we trust… All others bring data, sentiment and insight"
– @clickbyclick
"[Marketing] is no longer about eyeballs and impressions, but instead about..."
– http://mashable.com/2012/06/12/revolution-federated-media/
"If businesses can be transparent, be authentic — in the right context — then the..."
– http://mashable.com/2012/06/12/revolution-federated-media/
2 tags
Smart Content Marketing - BrighterLife.ca →
Sister agency program to support Sun Life Financial with content marketing activation. Smart (and award-winning) execution.  
1 tag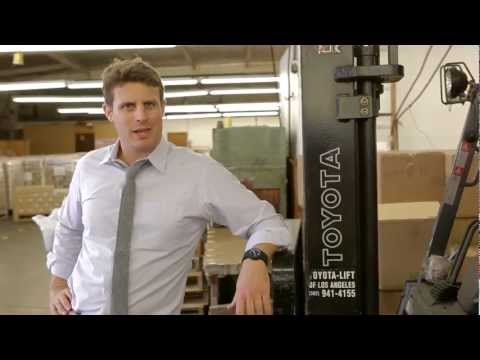 1 tag
Patchwork Nation →
2 tags
SEO Resource Links - Via MarketingProfs →
Nice PA Microsite From Auto Alliance →
http://www.dandad.org/ →
Tops for marketing trends →
Social media marketing trends come and go, but these places for discovering them stay the same…
2 tags
Term Extractor Tool →
Handy term extractor from SEOMoz. Can't ever have too many good tools in your toolbox. 
2 tags
Augmented Reality - the next frontier for content...
Photo by Flickr user plantronicsgermany  Working on a client memo today I found myself investigating Augmented Reality as a marketing and education utility. I find the whole notion of augmented reality fascinating as it has the potential to add a rich layer of context to just about anything. Especially when combined with location based services, AR has immense potential (ABI research sees a $3...
2 tags
Engage with an Audience, Sell a Message →
So I found this little gem on the Adfreak blog a couple of weeks ago and I've left it open in a tab in Chrome this entire time, sharing it with friends and colleagues as conversation offered the opportunity to do so. Engaging storytelling, personalization and overall just a great piece for a local charity. The social layer is a touch clunky and I'd love if had managed to avoid using...
3 tags
Highligher →
Highlight / social sharing tool experiment. Kind of a bummer that its a site include and not a browser applet though. 
Challenges Are All the Rage →
Uncle Sam Needs You! These competitions are often directed at students, but it's insightful to see what folks are thinking about at some of the agencies in the government.
The cost of social media →
How much does social media consulting cost? Mack Collier actually went to find out. 
3 tags
SM Monitoring - For the common folk →
(or cheap people like me :-) 
New object of design lust. →
When you <3 fonts, but hate managing them… 
3 tags
Psychology and the Web - Principals of success →
4 tags
SCVNGR - Location based gaming platform →
This merits more investigation, for clients and for fun…. 
Useful things to think about when launching a... →
From SEOMoz. Action steps before launching a new website. 
HTML Templates for Email? Yes Please. →
HTML email is a pain in the rear to make. These templates have been tested and vetted (and look good to boot). (via smashingmag)
2 tags
Nike Grid →
Real / virtual world game-based mashup - what's not to love?
2 tags
Adobe Scene 7 →
SaaS solution for common elements, widgets and marketing pieces. Primarily targets eComm audience.
3 tags
Open Source Type →
The open source type movement online. Nice faces (and you can't beat the price)
2 tags
Data Thursday →
Marketing profs data on how to build social media influence. Shocker - its sharing useful content.
3 tags
Design Mind →
Blog from David Burk on design, innovation, and sustainability
2 tags
Social Business Landscape - Dachis Group →
4 tags
2 tags
Conspiracy for Good →
5 tags
Old Spice and the Rise of Transmedia in... →
Watch
More on game dynamics and the social web. While I'm suspicious of anyone who titles them-self Chief Ninja, Seth is interesting to listen to for 15 minutes.
Competing Hypotheses →
Intelligence Analyst methodology for pinpointing areas of disagreement and consensus within a problem.
4 tags
Appsumo - Usability Tool Bundles →
6 tags
Watch
Fascinating presentation on game theory, advertising, commercialization and the human condition. Via @mjmantey
3 tags
Social Media For Government?
This week, I'm going to be presenting a breakout session at the National Association of Government Communicators - In preparation for this session, I came across this from the Pew Internet and American Life project. While none of this is exactly surprising, it puts a point on the importance of government agencies placing emphasis on digital communications and social media tools. The full...
2 tags
3 tags
"Cape Wind says it can generate power by 2012 and aims to eventually supply..."
– Associated Press - http://abcnews.go.com/Technology/Eco/wireStory?id=10497565
4 tags
iPad is cool, but I'm excited for the content
So I've been thinking about the iPad a lot - I don't know if its my latent need to get my hands on new gadgets, the overwhelming power of the Apple marketing machine or having read too many science fiction novels as a kid that is driving my thought process, but I think that this product has a lot of intriguing possibilities. Plenty of others have already commented on the fact that...